Pharma Medicine Manufacturers in Delhi – According to a healthcare report, consumption and demand for derma medicines have exceptionally increased in the nation's capital, Delhi. It can be certainly inferred from the latest trends that starting a business in Delhi with pharmaceuticals will provide business investors with money-making opportunities and guaranteed profits. Pax Healthcare, the Top Third Party Pharma Medicine Manufacturers in Delhi has brought an impressive range of pharmaceutical products and sustainable manufacturing solutions to all the investors in the city.
Pax Healthcare is India's renowned firm that is known to be the best in the business of manufacturing and supplying a qualitative range of pharma medicines. Being an ISO Certified Company, the company owns groundbreaking technologies and imported machinery in its well-ventilated premises. We have skilled management of experts who altogether apply their ingrained expertise in bringing out the best quality medicines. By working with the Best Pharma Medicine Manufacturers in Delhi, you will take advantage of lowered overhead costs and start a business with the best-selling pharma range.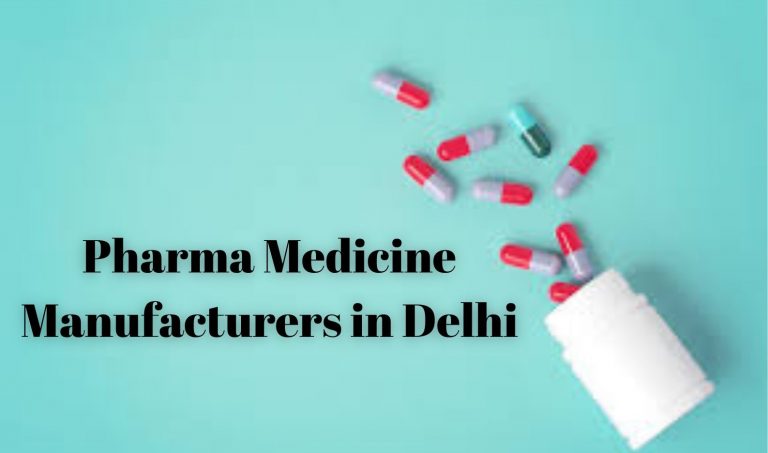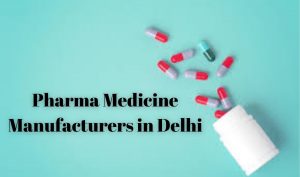 To get a deep insight into the company's product portfolio, product manufacturing model, and business deals, you can get in touch with us today. Call us at +91- 9216325808,9216325807, or drop an email at paxhealthcare@gmail.com.
Best Pharma Medicine Manufacturers in Delhi – Pax Healthcare
Pax Healthcare is a rapidly growing pharmaceutical company that aspires to serve all its clients and customers with expertly formulated and clinically-tested pharma products. Through innovation in technology built on top-notch research and development, we strive to deliver complete customer satisfaction while attaining leadership across the Indian markets. We are supported by the country's leading scientists who are committed to embracing the significance of investing in spearheading the research. Below are the highlights of the Top Third Party Pharma Manufacturers in Delhi:
State-of-the-art manufacturing units operated by a seasoned team.
Wide range of pharma medications covering various therapeutic segments.
Excellent logistics chain that guarantees smooth and rapid product delivery.
Supervision of formulations is undertaken by India's prominent doctors.
Spectacular Pharma Range Formulated Under Hygienic Methods
With rich proficiency and the approvals of India's best healthcare specialists, the Top Third Party Pharma Medicine Manufacturers in Delhi Pax Healthcare have brought a remarkable range of pharma medicines of various therapeutics. The products delivered by us are prepared under GMP-WHO authorized units with biologically tested raw materials.
Pax Healthcare is a well-established pharmaceutical company with a strong presence in the emerging markets of the nation. Our product portfolio involves top-selling dosage forms of medicines including tablets, sachets, dry syrups, injections, drops, capsules, topicals, and much more. Take notice of the exclusive product range offered by the Best Pharma Medicine Manufacturers in Delhi:
Antifungal
Erectile Dysfunction
Anthelmintic
Antibiotic
Diabetology
Cardiology
Antiinfectives
Health Supplements
NSAIDs
Dermatology
Gastrointestinal
Pediatric Range
State-of-the-art Infrastructural Arrangements Retained by Pax Healthcare
To produce and deliver an exquisitely crafted pharma range, the Best Pharma Medicine Manufacturers in Delhi Pax Healthcare have made significant investments in setting up cutting-edge infrastructural facilities. Our core strength rests in our capacity to excel in fabricating innovative and quality-driven healthcare solutions. Our WHO-GMP-certified production facilities are outfitted with modern amenities that enable us to improve and innovate our products and further guarantee defect-free production. Have a look at the ultramodern infrastructural facilities owned by the Top Third Party Pharma Medicine Manufacturers in Delhi
The company has separate, well-furnished quality checking and R&D labs.
We own huge production zones that are backed by up-to-date machinery.
We have spacious and contamination-free warehouses with fully air-conditioned facilities.
Reasons to Think for Choosing the Top Third Party Pharma Medicine Manufacturers in Delhi
Pax Healthcare is a shining name in the field of pharmaceuticals that is regarded as one roof for an ample variety of rich quality medications. The company is making great strides toward success by bringing out unique and innovative pharma products along with efficient manufacturing solutions. Our constant quest to deliver innovative, quality-assured, and hygienically produced pharma products are what sets up apart from other manufacturers in the markets of Delhi. By associating with the Best Pharma Medicine Manufacturers in Delhi, you will be able to enjoy hassle-free manufacturing and run your business in a dynamic manner. Here are a few reasons why you must rely on us for pharma manufacturing services:
We provide genuine and worthwhile investment plans.
We take guarantee to deliver your products within the stipulated time.
We ensure smooth and year-round availability of stock.
You will enjoy outstanding profit margins by working with us.
We assure complete customer support from our end.
So, if you are planning to start your own business with pharmaceuticals or if you are interested to enhance your product portfolio without worrying about self-manufacturing, then join the Best Pharma Manufacturers in Delhi, Pax Healthcare.
Reach Out to Us!
Name – Pax Healthcare
Address – SCO-177, Top Floor Sector 38-C, Chandigarh,160036
Phone – +91- 9216325808,9216325807
Email – paxhealthcare@gmail.com