PCD Pharma Franchise in Kerala – Pax Healthcare is a top ISO 9001-2008 certified Pharma Franchise Company. The company provides a high-quality range of drugs manufactured in WHO and GMP-certified production units. We have the best health professionals who provide us with the best products which include a wide range of allopathic medicines, Dietary supplements, Homoeopathic Medicines, Cosmetics, and Ayurvedic medicines. The Company is looking forward to expanding its presence and thus, offering its PCD Pharma Franchise Opportunity in all over Kerala.
Pax Healthcare always maintains a legal ethical and professional relationship with its franchise partners and provides the best business opportunity to them in order to help them in growing their business.  We are offering PCD Pharma Franchise in Kerala, this is the best business opportunity for those who want to start their own business in the pharmaceutical industry.
The Pharma Franchise business is growing rapidly and thus many people are investing in this sector. This has good scope for growth and income, even the government is also encouraging this sector in order to meet the increasing requirements of pharma products.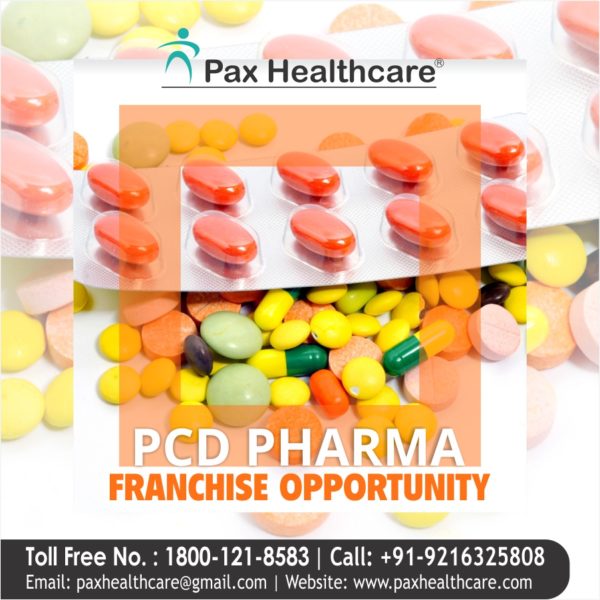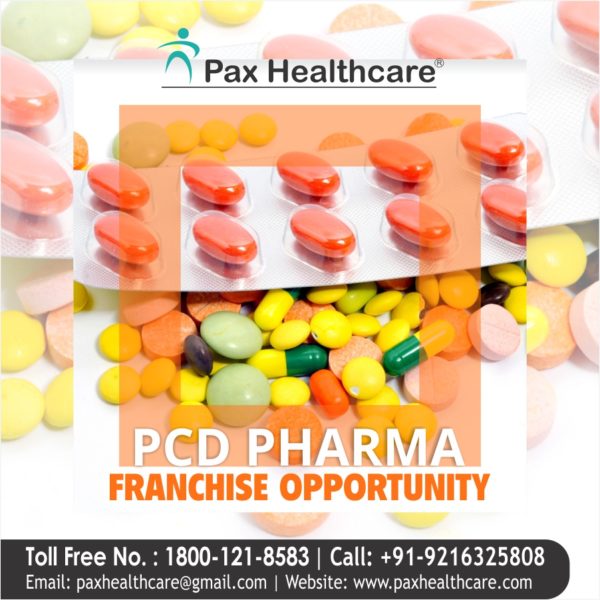 Pharma Franchise Opportunity in Kerala
Here is the best business opportunity for the people of Kerala. The top pharma franchise company Pax Healthcare is offering its PCD Pharma Franchise in Kerala. If you want to start your own business in the pharmaceutical sector then you are invited. We are looking for the best pharma distributor, medical representatives,  pharma professionals other entrepreneurs to associate with us for the pharma franchise business.
We will provide our franchise in all the vacant districts of Kerala. Not only this, our associates will get the best monopoly rights which will help them in growing their business well in their territory without much competition. All the locations are suitable for starting a PCD Pharma Franchise in Kerala and has a vast consumer base.
Here are our target locations for Pharma Franchise:
Thiruvananthapuram,
Kollam,
Alappuzha,
Pathanamthitta,
Kottayam,
Idukki,
Ernakulam,
Thrissur,
Palakkad,
Malappuram,
Kozhikode,
Wayanadu,
Kannur
Kasaragod.
Benefits of Investing in Pharma Franchise Business in Kerala
Pharma Franchise business comes with a number of benefits which is attracting a number of investors to consider this as a good platform for business. The pharmaceutical industry is growing and the pharma franchise business is getting goods benefit from this growth. Due to the scope and demand of pharma products all over the country, the PCD Pharma Franchise business has become one of the most talked about businesses in India. It is high time to invest in a PCD Pharma Franchise in Kerala and join hands with Pax Healthcare.
Here are the benefits of investing in the PCD Pharma Franchise in Kerala:
No pressurized workload.
You can be your own boss, your income is in your hand.
Best for less investment required which means less risk
Best self-employment opportunity to grow in the future.
More profit as the business is set up and products are made available at subsidized prices.
No promotional and marketing expenses are incurred.
Promotional and marketing support for Pharma Franchise Partner in Kerala
At Pax Healthcare you will get the best promotional and marketing support from our end. We understand the marketing conditions and level of competition. We ensure you to provide with the best marketing and promotional backup. The marketing input is beneficial in starting a PCD Pharma Franchise in Kerala and making it successful within a few days.
This will help in advertising the products for getting good sales and having a good impression in front of doctors. The promotional and marketing backup will be free of cost. Associates will get the monthly promotional scheme. Here are the tools that our promotional kit will include:
Visual Aid,
Working bags,
Visiting cards,
Small gift articles,
Diaries,
Writing Pads,
Covers of catch,
Reminder cards,
Brochures
product cards
Advantages of choosing Pax Healthcare for Pharma Franchise Business
Pax Healthcare is a trusted and reliable name in the pharmaceutical sector. The company is recognized for its ethical business practices and the support that we provide to our associates. Pax Healthcare has made a significant presence in the pharma industry with its high quality and wide range of products. Pax Healthcare is the best PCD Pharma company for investing in a PCD Pharma Franchise in Kerala. Our products are safe and pure with the lesser side effects.  Pax Healthcare keeps its associates updated with the latest launches and developments in the pharma industry.
Here are the benefits of choosing us for the PCD Pharma Franchise in Kerala:
All products are Drug Controller General of India (DCGI) approved.
GMP-WHO-certified self-owned manufacturing units & plants across various states,
All our products are manufactured in WHO and GMP-certified production units.
The company ensures on-time delivery and quality packaging for all its products,
Own Production Unit
Transparent dealings with clarified T&C,
Monthly promotional scheme
Best professional support.
The company has a quality assurance team that helps us in providing high-quality pharma products to the associates.
We always have 100% availability of stock with us
Contact Information
Name – Pax Healthcare
Address – SCO-177,Top Floor
Sector 38-C, Chandigarh,160036
Phone Number – +91- 9216325808
Email Address – paxhealthcare@gmail.com
Call us at our toll-free number 1800-121-8583 or email at paxhealthcare@gmail.com to know more about our pharma franchise plan