Welcome to Pax Healthcare - PCD Pharma Franchise Company
Top Pharma Franchise Company Pax Healthcare is a multi-faceted healthcare organization with a proficient marketing team, state-of-the-art manufacturing facilities, and R&D centers that are at par with International Standards and WHO – GMP Certified. Pax Healthcare is ISO 9001-2008 certified pharmaceutical company that robustly backed by a strong distribution network and path-breaking research work has placed us amongst India's fast-growing transnational healthcare organizations. This is one of the fast-growing & best PCD Pharma Franchise Company in India. So Pax Healthcare is the best pharma franchise company that is offering a monopoly based PCD pharma franchise in all India
Pax Healthcare brand portfolio includes some of the topmost brands in various specialties like Antibiotics, Anti-infective, Pediatric, Health Supplements, Cardiology, Diabetology, Gynecology and etc.
Our vast network includes 1200+ Associate Distributors working with us in India and abroad as Monopoly basis in their respective area. We provide a wide range of products – Antibiotic, Antifungal, NSAIDs, Gastrointestinal, Anthelmintic, Cardiovascular, Dermal, Erectile Dysfunction, and several other categories – across the nation. So the Pax Healthcare come in list of top pharma franchise companies
Pax Healthcare aspires to aid the community in leading a healthy life through two parallel objectives: formulating, developing and commercializing medicines, and delivering affordable and accessible medication that satisfies urgent medical needs. We are ISO 9001:2008 Certified Pharmaceutical Company & received UDYOG PATRA AWARD. Pax Healthcare is Chandigarh based top pharmaceutical company that offer the Best PCD Pharma Franchise in Chandigarh & all other states of India
"Pax Healthcare lies under Top PCD Pharma Companies in Chandigarh"
"Pax Healthcare believes in transparency to make our channel partners satisfied"
"WHO & GMP Certified Products for PCD Pharma Franchise."
"Free Prodomotions tools and Monopoly Rights"
"Pax Healthcare" Believe in Leadership through focused approach
Associates As our Partners
We have our own 4 manufacturing Units in Baddi and J & K Naming ( DM Pharma Pvt Ltd., Rainbow Humancare Pvt Ltd., Vinca LifeSciences & DM Pharma (Jammu)).
We are doing Export in Nepal, Afghanistan & Australia.
Third Party Manufacturing for big MNC's.
We are managing more then 1500+ Direct and Indirect distribution channel partners/+associate in all divisions.
We have quick delivery to our channel.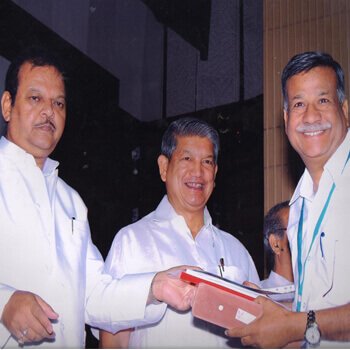 "Pax Healthcare gives you Monopoly Rights in your Area forgetting best results"
"Pax Healthcare carries Best Pharma Franchise in India"
"Pax Healthcare provide you full support to our channel partner for his growth in respective area by providing Promotion Material like (Original physician sample, M.R Bags, Visual aids, Order books, General reminder cards, Etc.)"