Pharma Franchise for Sedative Medicines – Pax Healthcare is one of the best known top pharma franchise company in India. We are a reputed company for pharma manufacturing and marketing of tranquillizers or depressant medicines. Our company offers services of PCD pharma franchise for sedative medicines, drugs, range in India. If you are looking for wide range of sedative drugs then we are the best in the market!
Sedative medicines are widely used for therapeutics and surgery purposes across India. The demand is rapidly increasing over time. Pax Healthcare is a popular Pharma company offering quality sedative medicines for pharma franchise across India. Our tranquillizers or depressant medicines are developed by experts and processed in WHO & GMP units. They are set up according to Schedule M available the benefits of taxation relaxation zone. We offer quality drugs of sedatives which are DCGI approved.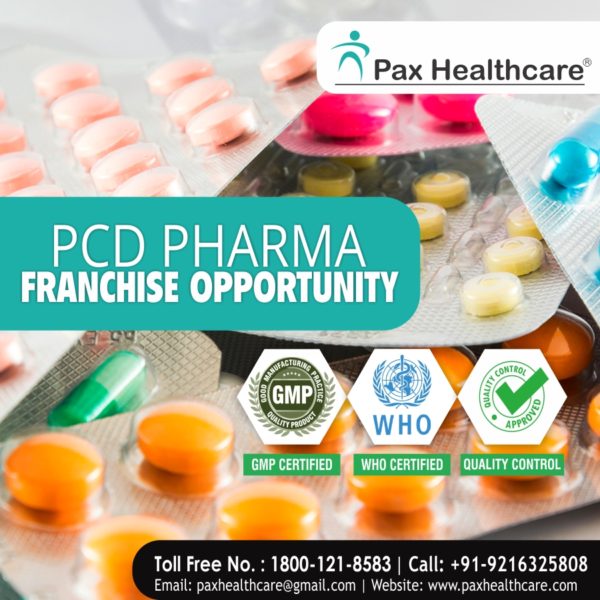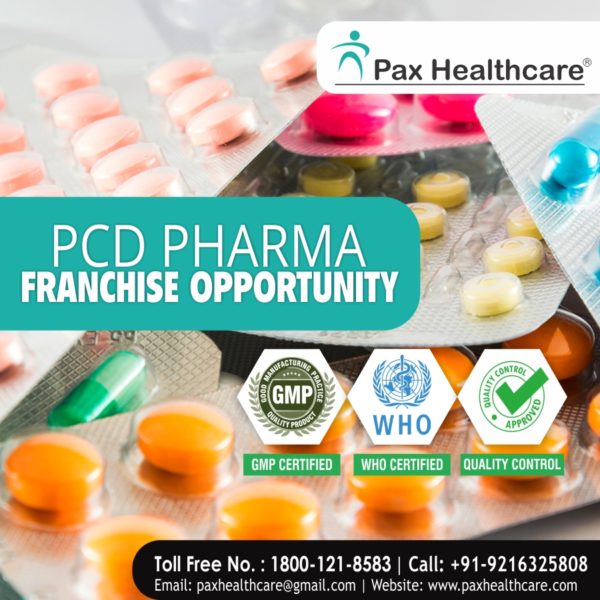 We are offering genuine deals accessing an attractive range of promotional tools, incentive schemes, flexible investment plans and much more. Want to get more information regarding our franchise opportunities near you? Call us on our toll-free number 1800-121-8583. Alternatively, you can simply leave an inquiry in the contact form or email us at paxhealthcare@gmail.com. Our expert will soon contact you.
A Look at the Sedative Drug and Its Market
Sedative drugs are also called tranquillizers or depressant medicines. These drugs are majorly bused to treat patients with treatments and therapies which may arouse anxiety and panicky. Sedative drugs are widely used as an alternative to safe anaesthesia by many doctors. These drugs have wakefulness effects on the patient. When taken in large doses it can create hypnosis rather sleep.
The market for sedative drugs is growing over the years.  The uses of these drugs have grown with doctors using it to treat patients. One can expect good business from this speciality area. They should be confused with sleeping pills. They are a different class of drugs used for treating sleeping disorders like insomnia etc.
Quality Sedative Medicines List Offered For Franchise at Pax Healthcare
Quality is one of the best parts when you work with Pax Healthcare! We are offering quality range of tranquillizers or depressant medicines. Our company provides DCGI approved list of sedative medicines for pharma franchise across India. The list of sedative medicines comprises of multiple of tablets, capsules, injectables, liquid formulations etc. We have made sure that you get the best quality drug formulation for the franchise in the market.
Perks of Owning Sedative Medicines for Pharma Franchise at Pax Healthcare
Pax Healthcare welcomes all the prospective people who are looking for PCD and pharma franchise in different locations of India like Mumbai, Chennai, Assam, Himachal Pradesh, Chennai etc. We are well-established distributors, supplier, and traders of sedative drugs. If Our Company is an eminent pharma manufacturing and marketing company in India. We have more than 300+ clients connected with us through   PCD and pharma franchise in India.
Quality Range: Our Company offers quality range of sedative medicines across India. The drugs are approved by DCGI. The whole manufacturing takes in GMP and WHO units. We have made sure the whole processing is done in the hygienic and clean environment. The experts have helped achieved an accurate composition of sedative drugs for durable and effective results.
Latest Packaging: The medicines are packed using latest techniques like ALU-ALU, blister packaging etc. The liquid preparations are packed in clean, stylized and hygienic containers. The containers and material are of high quality. The packaging is done using quality efforts to decrease the chances of corrosion or spoilage due to packaging defects.
Collaboration benefits: Here are the benefits of being our associates:
Our company has more than 80,000 medical professionals working in connection with Pax Healthcare.
We have links through partnership an outsourcing with various experts in the market all around the globe. We have wide customer base PAN India.
The quotation prices for each drug are affordable.
We are promotional tools made using best quality material by our creative team.
On time delivery of orders is guaranteed.