Pharma Franchise for Antiviral Medicines – Pax Healthcare is a reputed ISO verified top pharma Franchise Company in India. Our company is a major pharma manufacturer and marketers of antimicrobials drugs and its classes. We have some of the largest variety of antiviral medicines for pharma franchise in India. The range is approved by DCGI which provides quality assurance and efficacy of our medicines.
Antiviral drugs have good demand all years around in India. The demand is slowly and steadily growing with newborn virus-related diseases. Pax Healthcare is one of the top PCD companies in India which provides genuine PCD pharma franchise for antiviral medicines range and drugs in India. Our range of products includes a variety of tablets, capsules, pills, injectables etc. They are made using largest techniques in GMP and WHO certified units in excise duty-free zones.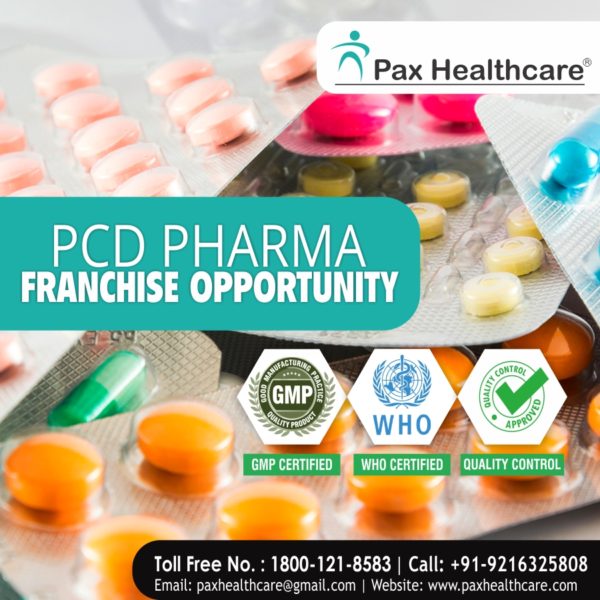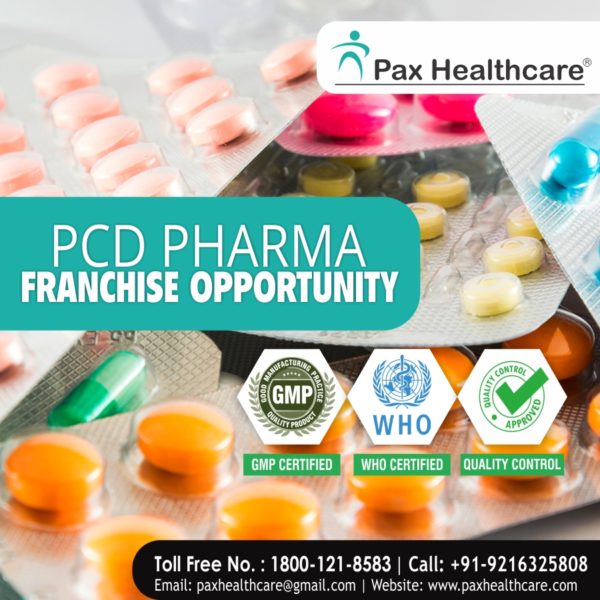 Pax Healthcare offers you a chance to start your own PCD or pharma franchise business in India. If you are looking for monopoly franchise, PCD or pharma franchise, contact us now. To know more you can dial our toll-free number 1800-121-8583 or simply email your queries at paxhealthcare@gmail.com. Our representative will contact with quotation prices and best offers in your desired locations. We will be looking ahead to hearing from your end.
A Look At The Antiviral Drug Market
Antiviral drugs are used to treat and inhibit the growth of virus in the body. They are used for therapy purpose for various infection related to the virus in the body. They have good demand all over the world. India is one of them. Viral infections and diseases are very common issues. There are increasing cases of virus diseases reported each year. Diseases like mosquito-borne viral fever, dengue-like symptoms, conjunctivitis infections etc cases are rising. It is rising at an anonymous rate.
The antiviral market was said to be around  $41.1 billion in the year 2015. Growing at a CAGR rate 4 percent, it is said to reach $69.2 billion by the end of the year 2025. One can expect a huge profit from this segment of the pharmaceuticals industry.
Quality Antiviral Medicines List Offered For Franchise At Pax Healthcare
Quality is the main priority at Pax Healthcare! Our company is very cautious about better quality work and service to all our clients. Our antiviral medicines range is made using the best quality raw material and ingredients derived from best sources of the market.
You get to some of the best quality antiviral medicines for pharma franchise here. The drugs are approved by DCGI. The antiviral medicines consist of tablets, capsules, injectables, syrups etc. the experts have helped gain us drug formation that has the consistency and accuracy of perfect antiviral medications. You can be assured of our affordable quotation prices of each antiviral medicines provided by us.
Perks of Owning Antiviral Medicines For Pharma Franchise At Pax Healthcare
Antiviral drugs have good demand creation in India. Anyone who is looking for a good specialty area or range then antiviral medicines for PCD pharma franchise is the best. Pax Healthcare is a reputed ISO Chandigarh based Pharma franchise Company which offers best dealerships in medicines business across India. Here are the benefits of collaborating with Pax Healthcare for PCD pharma franchise for antiviral medicines:
Our company has more than 80, 000 medical professional connected with PAN India.
We have well-established business relationships with other medical and pharma expert through consolidation, partnership, and outsourcing.
Our company has self-owned GMP and WHO units in taxation relaxation zones of India. The units are fully computerized and fully furnished with latest machines and equipment.
Our business dealerships are provided in all the states of India at flexible investment plans across various zones of India. We assure you great business when collaborating with Pax Healthcare.
Our company assures you exclusive rights in all the locations of India. The deals will be a transparent and long-term with happy experience from our side. Want to know more about our franchise offerings? Contact us now!