Pharma Franchise for Antimalarial Medicine – If you are the one who is looking for the best quality pharma franchise for antimalarial medicines, then Pax Healthcare is the best to invest in. We are the best at providing the high-quality medicinal products at reasonable rates. The time you think to invest in Pax Healthcare, you are on a right investment. The Pax healthcare provides you with the best quality antimalarial drugs.
Pax Healthcare is serving the customers and providing the effective medicines, and now has become the top Pharma Franchise for Antimalarial Medicines. Malaria is a serious disease which can be fatal in some cases. Pax Healthcare is always keeping on innovating the new medicinal products. We always work hard on the path of serving the customers with our top quality products. The Pax Healthcare aims at making effective medicines.
If you are having any query about Pax Healthcare, you can drop your an email on paxhealthcare@gmail.com  and you can also call us on 1800-121-8583. Our customer care department is always on the desk to solve your queries. As a top pharma franchise for antimalarial medicines company, we keep introducing the new medicinal products to the market and are catering the people needs tremendously.
About Malaria
Malaria is an infectious disease spread by the female Anopheles mosquito. Single-celled microorganisms, parasitic protozoans causes this disease. It has several species out of which Plasmodium falciparum is the fatal one. Plasmodium vivax, Plasmodium ovale and Plasmodium malariae cause milder effects.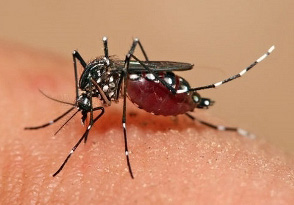 Symptoms
Jaundice, fever and shivering.
Joint pain and headache.
Vomiting.
Haemolytic anaemia (abnormal breakdown of RBC's).
Haemoglobin in the urine.
Retinal damage.
Convulsions.
Paroxysm (cyclical occurrence of fever and shivering).
Nystagmus ( Involuntary eye movement).
Conjugate gaze palsy (inability to move both the eyes in the same direction).
Preventive Measures
By using the mosquito nets while sleeping.
Use mosquito repellent creams for preventing the infection.
Wear full sleeves to protect yourself from malarial infection.
Don't let the water stuck for more time in a place.
Keep your environment clean.
Wear loose clothes.
Sleep where there is proper air-conditioning or screening in the room.
Spraying insecticides.
Have regular check-ups if you reside in an endemic region.
Antimalarial Medicines
Antimalarial medicines or antimalarials help in curing the malaria disease. There can be complicated or uncomplicated malaria. In case of complicated malaria, You need to hospitalize the patient but in uncomplicated malaria, you can cure the disease by consuming the antimalarial drugs. Even the antimalarials are of two types i.e., suppressive and casual. Doctors give the dosage of antimalarials to cure malaria in the blood-stream and recommendation of casual types of antimalarials prevents the malarial parasite to enter the bloodstream.
There are different antimalarial medicines in the market
Chloroquinine.
Quinine.
Pyrimethamine.
Proguanil.
Sulfonamides.
Amodiaquine.
Mefloquine.
Primaquine.
Halofantrine.
Clindamycin.
Advantages of Joining Pax Healthcare as an Antimalarial Medicine Pharma Franchise
Paax Healthcare is the leading company as top pharma franchise for antimalarial medicine. Malaria is not a  normal disease. You need to treat it well with proper care and medications. Otherwise, results can be fatal in this case. Advantages you can have by joining Pax Healthcare are numerous. You just have to take an initial step of investing in Pax Healthcare. It acquires a number of qualities which distinguish it from other pharma franchise companies.
On time delivery.
Best quality products.
DCGI (Drug Controller General of India) approved medications.
GMP and WHO unit.
Rich drug range.
Hardworking marketing team.
24/7 product availability and customer support.
Best and pure quality products.
Discount schemes.
Best links with top distributors.
Safety, security and reliability.
Purity and effectiveness.
Best Infrastructure at Pax Healthcare
Pax Healthcare has not become the top leading pharma franchise company for antimalarial medicines so easily. It takes a lot of effort to reach that type of position. And you will be able to achieve this position in the market only if you have the skilled staff and best infrastructure. The Pax Healthcare is the one in which both of them are available.
At Pax Healthcare, the employees are having the best knowledge which they are applying to give the best output. Best quality infrastructure is there in the Pax Healthcare. The combination of both them is resulting in making the Pax Healthcare as a leading pharma franchise company. Best quality infrastructure and skilled staff result into the best quality output i.e., medicines.
Contact Details
Name: Pax Healthcare
Address: SCO-177, Top Floor
Sector 38-C, Chandigarh – 160036
Toll-Free Number: 1800-121-8583
Call Us: +91- 9216325808, 9216325807, and 9317503300
Landline Number: 0172- 4371530, 4009952, 4009953, 4620244
Email: paxhealthcare@gmail.com