Pharma Franchise For Antiepileptic Medicines – Pax Healthcare is one of the top pharmaceutical company in India for antiepileptic drugs. We an ISO pharmaceuticals company offering quality manufacturing and marketing of anticonvulsant or anti-seizure medicines. Our company is a well-known provider of PCD pharma franchise for antiepileptic medicines, drugs, range in India. Our medicines are verified by DCGI. They are made in GMP and WHO certified units in excise free zones
Antiepileptic drugs have a good demand in India. It is growing rapidly with growing cases of epilepsy. Pax Healthcare invites you to be a part of PCD pharma franchise for antiepileptic medicines, drugs, range. Our range of anticonvulsant or anti-seizure medicines includes tablets, capsules, pills, injectables etc. They are made using best quality constituents and extracts. You can trust on our quality oriented services for manufacturing and marketing purposes.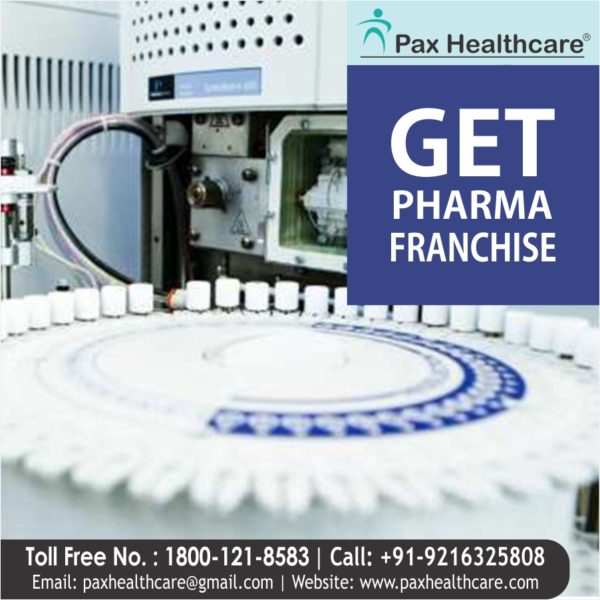 Pax Healthcare has more than 300+ associates who are happy and satisfied with our franchise services. Our company brings a whole variety of drugs and drug dosage forms used for epilepsy. You can be a part of pharma monopoly franchise all over India. The investment plans are genuine in terms of area, location and size of the business you want. To know more about our franchise openings in different states and near your desired location, you can call us on our toll-free number 1800-121-8583. Drop us a query or message via email at paxhealthcare@gmail.com.
Demand for Antiepileptic Drugs
Antiepileptic drugs are medications which are used to treat and prevent epileptic seizures. These seizers are causes as a neurological chronic disorder. Epilepsy can be focal i.e. focused on one part of the brain or generalized i.e. affect the whole brain. It causes periodical or occasional seizures where one suffers the loss of consciousness, abnormal behavior, uncontrolled muscle power etc. The cases of epilepsy are increasing all over India. The demand for quality medication for seizures is rising over time.
Scope of Antiepileptic Medicines for Pharma Franchise in India
Out of the global burden of 70 million, 12 million epilepsy cases are in India alone. This means one-sixth of the world population. The demand is increasing with each passing year. Here are the benefits of an antiepileptic monopoly franchise in India:
The medicines used for epilepsy are used for longer-term therapy and treatment. A franchise pharma in antiepileptic medicines helps in gaining better control over long-term customer benefits.
Collaborating with the best PCD Company in India like Pax Healthcare helps you won a vast range of antiepileptic medicines and other benefits like monopoly rights, promotional support, marketing updates etc.
The business is very genuine and flexible to all kinds of your needs. Antiepileptic drugs have good demand across India and investment in it will help you generate better income out of it.
Top Pharma Franchise Company for Antiepileptic Medicines – Pax Healthcare
Pax Healthcare is the best pharma manufacturers, suppliers & exporters of antiepileptic medicines in India. Our company is engaged in third-party pharma manufacturing of anticonvulsant or anti-seizure medicines. The medicines are made using best drug compositions and extracts from reputed resources in this market. The whole processing of antiepileptic medicines takes place in GMP and WHO verified units. They are set up according to all the rules and regulations of Schedule M.
Why Choose Us?
Our company invites all the pharmaceuticals wholesalers, traders, retailer, MRs, agents etc. you can choose to be a part of a growing pharmaceuticals firm, Pax Healthcare at genuine plans. Our company is popular trader, supplier, marketer and third part pharma manufacturing as well as PCD franchise provider of antiepileptic medicines.
Genuine and flexible investment plans across India.
Best quotation prices of antiepileptic medicines.
Promotional support through attractive tools provision like calendars, pens, diaries, chemist pads etc.
We frequently release new formulations of antiepileptic drugs it meets newer demands.
Benefits through extracting offers of incentives, bonus etc.
Gifts for doctors
Contact Information
Name: Pax Healthcare
Address: SCO-177, Top Floor
Sector 38-C, Chandigarh – 160036
Toll-Free Number: 1800-121-8583
Call Us: +91- 9216325808, 9216325807, and 9317503300
Landline Number: 0172- 4371530, 4009952, 4009953, 4620244
Email: paxhealthcare@gmail.com