Indian Pharma Trade fair CPHI – CPHI is a popular exhibition for the pharmaceuticals industry all over the world. It is an international event that covers all the aspect of pharma like ingredients, machinery, manufacturing, packaging and delivery systems etc. if you are a pharma professional or a businessman then it is the best platform to meet new people, increase engagement and create a new contact. The Indian Pharma Trade Fair CPHI is around in November 2017. We have all the details you would want!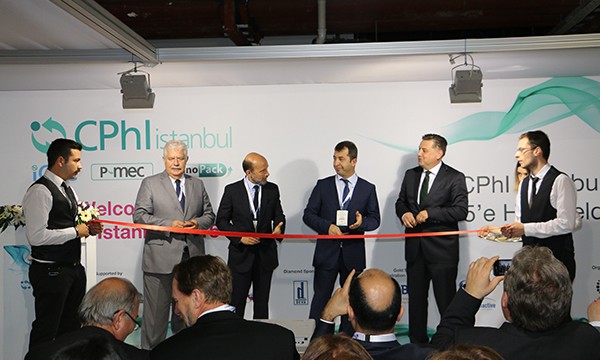 About | CPHI (Convention on Pharmaceutical Ingredients ) Trade Fair
CPHI is an abbreviation of Convention on Pharmaceutical Ingredients. It is a global event which takes worldwide in 9 different event locations around the globe. It has been more than 26+ years since its first exhibition. The event attracts about 42000+ medical & pharmaceuticals professionals, 100,000 senior level pharma professionals and  2500+ exhibitors or promoters from more than 153 countries. You get to witness over 150 free pharma industry seminars that cover each and every aspect of pharmaceuticals industry.
CPhI is one event spanning three days to a week under one roof. The show covers all the aspects of the pharmaceuticals industry with co-located events. It unites small to niche to top buyers and sellers of the industry. The exhibition hosts a number of events which are as follows:
Awards
Conferences
Free seminars
Jobs in the Pharmaceuticals sector
Pharma community charity expeditions etc.
One can find a good chance to exhibit, speak at, sponsor, or showcase their business at a good platform. On a contrary part, you can join it for a knowledgeable visit. The conferences and seminars have good information, knowledge, and guidance to provide new budding entrepreneurs and career seekers.  The co-located events comprise of the whole new spectrum of pharmaceuticals supply chain. They cover all the new and progressing development in the pharma world.
CPhI: Pharmaceutical ingredients (APIs etc)
Finished Dosage Formulation (FDF): Covers all the aspect of the finished dosage supply chain
ICSE: Outsourcing/ Manufacturing solution (Third Party, Contract manufacturing, and related services)
InnoPack: Pharmaceutical packaging and drug delivery systems
P-MEC: Pharmaceutical machinery, equipment, and technology
Perks Of Attending Indian Pharma Trade Fair CPhI
CPhI India is a popular platform for showcasing the Indian pharma world on a global platform. It plays as a sponsor for the pharmaceuticals world by uniting 153+ nations under one roof. The Indian pharmaceuticals industry is growing at a rate of 13 percent annually. It is one of the largest generic manufacturers and exporters in the world. One can expect great business in India. CPhI attracts great opportunities for local and domestic experts to create social engagements and business.
If you are someone who belongs to this industry or is looking for future here, then CPhI is the best place! The event brings the most cost-effective way to showcase and establishes new business sense. You can meet various international and domestic pharma experts here. Here are some of the benefits of attending CPhI convention:
You get to meet and interact with top buyers and sellers of pharma ingredients manufacturers in one location.
Choose from over 2000+ exhibitors. Crack your deal of highly qualitative products at most competitive rates of the market.
Increase business interaction with over 50000+ experts from over 150+ countries. This can help you grow business national and overseas.
Generate better synergies for your business! A good chance to grow your business contacts and relations here. You can add to business clients and associates in just three days of the event.
You get knowledge about the latest trend, innovations, developments, and techniques through different conferences, showcase rooms, seminars and much more.
Dates and Venue of CPhI and P-MEC Exhibition India 2017
The three days pharma expo, CPhI India 2017 will take place in the Mumbai, India. The event will initialize in KBC (one day before BEC event i.e. 27th November 2017). It will be held from 25th to 30th November 2017 in Mumbai (India). The two venues are
Bombay Convention & Exhibition Centre (BCEC/BEC)
Mumbai Metropolitan Region Development Authority (MMRDA) Exhibition Ground, Bandra Kurla Complex (BKC)
The Operating Hours of CPhI Exhibition in India:
27th November 2017: 10:00 – 18:00 (BKC only)
28th November 2017: 10:00 – 18:00 (BKC & BEC)
29th November 2017: 10:00 – 18:00 (BKC & BEC)
30th November 2017: 10:00 – 18:00 (BEC only)
The organizers of CPhI have offered a complimentary shuttle bus service (T&C applied) on the corresponding show days. It is the best event to attend for connecting, interacting and working with various professionals of the pharmaceuticals world.