How Tying up with Pharma Companies Could Be Beneficial for Franchisees – The pharma industry is booming in India and has experienced incredible growth worldwide. It is one of the biggest and leading markets in India that offers several advantages to the people working in it. This industry is flourishing and offering numerous benefits to all the people involved in it. There are several factors that have boosted the growth of pharma firms. These are good infrastructure, government support, minimum investment requirements, easily available raw materials, and a skilled workforce. Besides all this, India's huge domestic market also helps this industry to cement its place. Hence, many drug corporations are now choosing to purchase medicines from outside sources.
So if you are thinking to associate with the Indian PCD Pharma Company, then you must not procrastinate. In this blog by Pax Healthcare, we will tell you How Tying up with Pharma Companies Could Be Beneficial for Franchisees.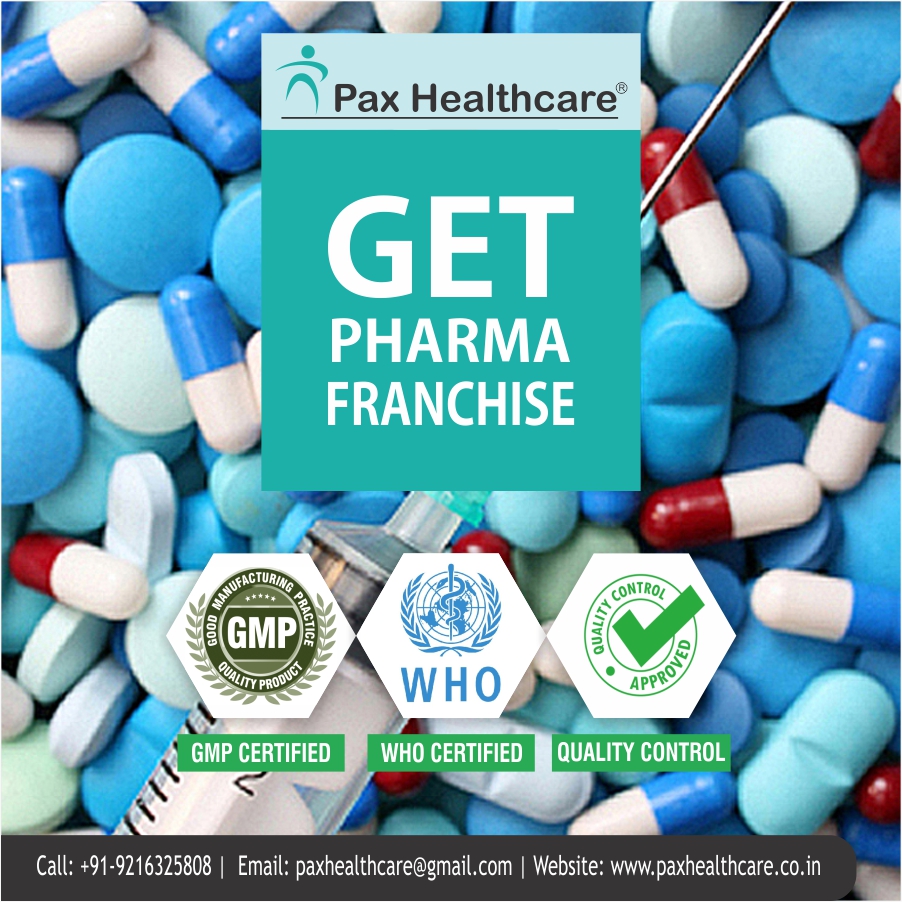 Huge demand
The medical and healthcare facilities in several areas are poor and require immediate up-gradation. Hence, the demand for high-quality medicines has increased in the markets and this has resulted in the formation of a good relationship between India and foreign countries. Since the domestic market is huge, many western firms are looking to enter the Indian domestic market by forming partnerships with Indian companies. Many generic medicines are easily available at reasonable prices in India. This also serves as the reason for the growth of the pharma industry in India.
Minimum investment, higher returns
The amount of investment required is minimum. One can invest any amount according to its budget. Highly educated & skilled chemists and a huge domestic market in India are the main reasons for the growth of the pharma industry in India. These reasons have made generic medicines available at reasonable prices across every section of the country's population. Thus people can purchase medicines and healthcare products from chemist's shop without any panic and get access to quality healthcare medicines. The government of India has also taken some initiatives to improve the medical sector and to make sure that people in India can get the necessary medicines at affordable prices. So one can expect higher profits by investing a minimum amount of money.
Excellent growth and Competitive market
There is a huge demand for pharma products in India and to fulfill this demand, many pharma companies have established business in the pharma business. As a result, the number of pharma companies has increased and the level of competition is also increased in the Indian market. There are several other factors that have supported the growth in the pharmaceutical industry like the creation of new markets, enhanced medical infrastructure, government support, the release of patented medicines, and the betterment of diagnosis for chronic diseases. So the pharma industry offers an excellent scope of business and growth in India.
Conclusion
The pharma industry is growing in India and this pharma industry in India is getting bigger in size and expanding across the country. It is spreading its roots in almost every state and giving different benefits to the people. Hence this industry has a bright future. So buckle up and select the most authentic and reliable PCD Company for partnership. There are so many firms in the Indian market that offer class products and franchise services. But it is very important to select the best firm for your business. If you are looking for the best PCD Pharma Franchise Company then choose Pax Healthcare as we are the best PCD Pharma Franchise in India that has a deep market presence and excellent goodwill in the market.
Contact us
Name: Pax Healthcare
Address: SCO-177, Top Floor, Sector 38-C, Chandigarh, 160036
Phone: +91-9216325808, 9216325807
Email: paxhealthcare@gmail.com.