Pharma Franchise For ENT Medicines – Pax Healthcare is a well known ENT drugs franchise Company in India. Our company develops, manufactures and markets a wide range of Otolaryngology/ Otorhinolaryngological or ear, nose, and throat (ENT) medicines. We have been using the best of reverse engineering technology to provide you with effective and genuine pharma formulation. Our company has set its foot in all the parts of India. We are expanding our business opportunities by offering PCD pharma franchise for ENT medicines, Drugs, Range in India.
The demand for ENT drugs has increased with time. The rise in geriatric population is one of the main reasons. Pax Healthcare offers you the best opportunities of business in ENT drugs market. You can choose to be a part of the PCD pharma franchise for ENT medicines, Drugs, Range scheme. The business opportunity is available in all the parts of the nation. We are offering a wide range of ear, nose and throat medicines. These include a wide range of drops, sprays, tablets, syrups etc.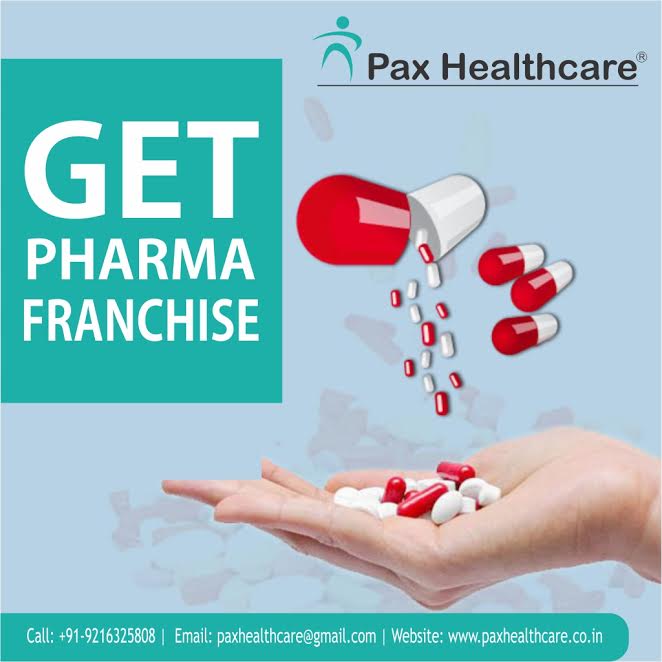 The ENT PCD franchise and ENT pharma franchise deals are genuine in all the parts of India. We encourage flexible investment offering to our client. The sales targets are genuine and attainable. Our company offers best quality products for the franchise deals. We are offering deals and exciting offers in different parts of India. Want to know yours? Call or drop a message to know more! We guarantee you the best from our side!
Top PCD Pharma Franchise Company For ENT Range in India – Pax Healthcare
Pax Healthcare is a prominent name in the pharma industry. We are a well know name for PCD Pharma Franchise Company in India. Our company is fully integrated pharma company. We have state-of-art manufacturing facilities which allow us to provide our associates with the best quality pharma ENT products at the most affordable rates. The investment plans of ENT medicines are genuine. You can avail it in all states of India. We assure you best professional support from the company.
Associates will get the best help from our team at Pax Healthcare. Our experts are highly experimenting and qualified in their work. The company ensures that both the parties get the equal growth opportunity. Our R&D team allows us to provide the associated with the high-quality ENT medicines and all the latest molecules regularly so that associates could match up the changing requirements in the industry. Be our Pharma Franchise partner for ENT medicines and start your own successful business in the pharma industry.
Benefits Of Being An Ear, Nose, and Throat (ENT) Medicines Franchise Holder
ENT is an abbreviation of ear, nose, and throat. The Otorhinolaryngological/ Otolaryngology drug market is increasing over the time.  The cases related to ear, nose, and throat have increased. The population of India is increasing. The adult population is increasing rapidly. In 2021, over 10% of Indian population will be above 60+. The geriatric population rise has resulted in a better demand for ENT medicines and drugs.
One can see a good future in ENT PCD pharma franchise business. Pax Healthcare offers you the chance to start your own business. Franchise with us mean genuine yet professional and affordable yet quality. Our company encourages better scope for PCD franchise all over India. We believe in spreading good healthcare facilities. So, if you are looking for best ENT Propaganda Pharma Company in India, then Pax Healthcare is the best for you!
Get the Widest ENT Medicines Collections At Affordable Rates At Pax Healthcare!
Quality work and service is the main aim of Pax Healthcare! We serve only the best to our customer. Our company manufactures quality ear, nose and throat medicines in GMP & WHO certified units. They are situated in the excise duty-free zones. Thus, all our products of ENT are affordable in the competitive market. We use only the best quality and pure extracts to make each unit of ENT pharma solution.
We invite all the prospective people all around the nation to be part of Pharma franchisee for ENT range. Our company assures you exclusive rights to your territory. We also provide promotional and marketing backups. We guarantee best franchise solutions at affordable rates and best experience with us!
Contact Information
Name: Pax Healthcare
Address: SCO-177, Top Floor
Sector 38-C, Chandigarh – 160036
Toll-Free Number: 1800-121-8583
Call Us: +91- 9216325808, 9216325807, and 9317503300
Landline Number: 0172- 4371530, 4009952, 4009953, 4620244
Email: paxhealthcare@gmail.com